Professional Pet Grooming
Having your pet professionally groomed helps to keep them looking and feeling neat, clean, and healthy. It also helps you save time and energy.
Our grooming and bathing services include everything your pet needs to stay clean, healthy, and as adorable as ever.
Some of our services include haircuts to help your fluffy friend manage the summer heat, flea control treatments, shampoos, and nail trims.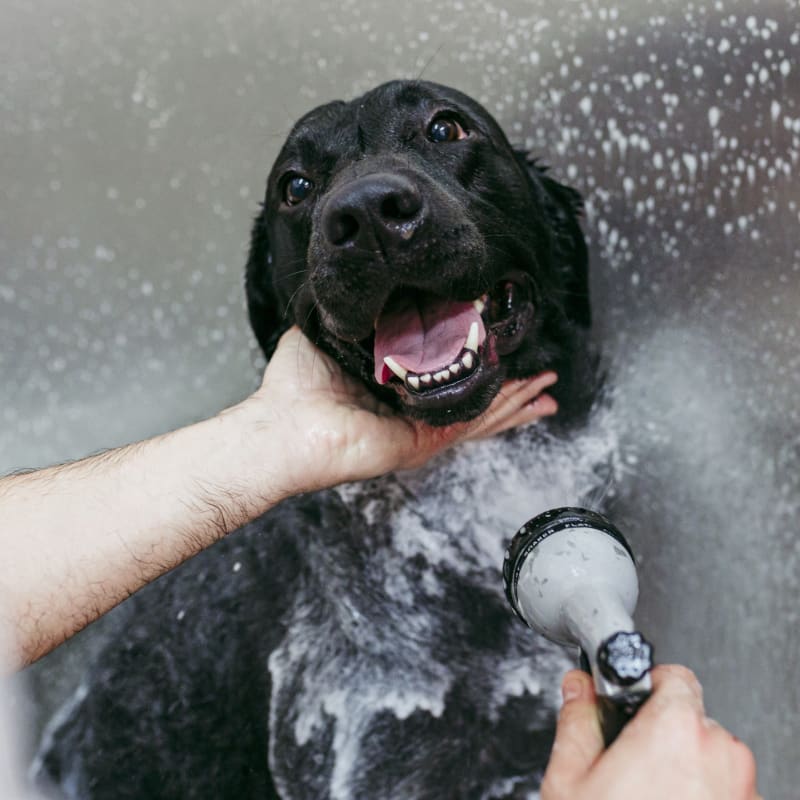 Putting Your Pet's Best Paw Forward
Our onsite professional groomer has the knowledge and skills to groom pets of all coat types and temperaments, your cat or dog will leave our office looking and feeling like their best selves.
Pet Grooming FAQs
Below are the answers to our most frequently asked questions about pet grooming at Wachusett Animal Hospital.
Why Should I Have My Pet Professionally
While you might decide to take on the responsibility and time commitment of grooming your pet yourself, there are several good reasons to have the job completed by a professional groomer:
They have the right tools.
Professional groomers are equipped with a range of quality grooming tools including various clippers, specialty skin products, adjustable grooming tables and bathtubs designed specifically for pets. They also have a selection of specialty shampoos to groom cats and dogs with allergies, skin irritations, fleas, ticks, as well as for dogs that have been sprayed by skunks.
They have plenty of experience handling dogs and cats.
Professional groomers know how to keep your cat or dog safe during grooming. They are experienced in handling seniors, animals with behavioral issues, and more.
They take care of the unsavory tasks.
No matter how much we adore our furry pets, there are some tasks that are far from pleasant, when it comes to cleaning and grooming your cats and dogs. Some of these tasks include shampooing muddy or skunked dogs, removing fleas and ticks and cleaning anal glands. A professional groomer will do all the yucky stuff, so you don't have to.

Talk To Us To Learn More
Welcoming Cats & Dogs to Our Animal Hospital
Wachusett Animal Hospital and Pet Retreat is accepting new patients! Our experienced vets are passionate about the health of Westminster companion animals. Get in touch today to book your pet's first appointment.