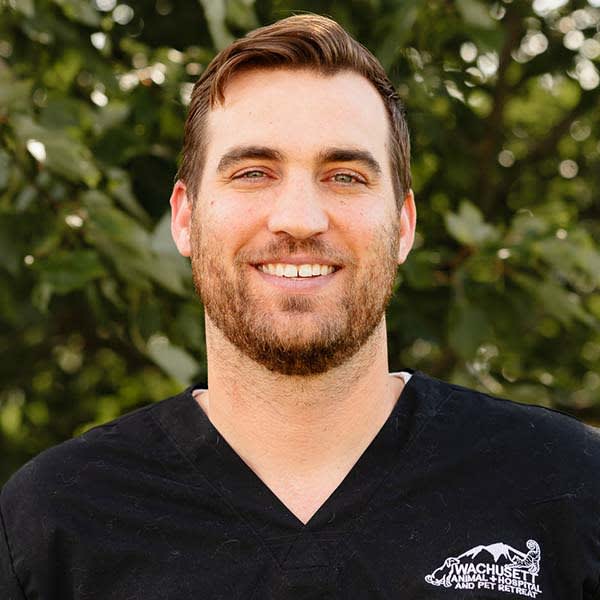 Dr. Nikolas Kokal
Dr. Kokal grew up working with horses and found himself always shadowing veterinarians. This led him to naturally become interested in pursuing a career in veterinary medicine.
He completed his undergraduate degree in Biology at Keene State University. Then, in 2016, he graduated from the veterinary program at the University of Glasgow in Scotland.
Upon graduating, Dr. Kokal spent his time practicing as a mixed animal veterinarian before focusing on small animal care at a general practice veterinary clinic.
He is very excited to have joined the team at Wachusett Animal Hospital, providing both general veterinary care and urgent care services. He loves bonding with the pets he treats while building a strong, trusting relationship with their owners.
At home, he has two horses, two dogs, and two cats. He loves spending his time traveling the world with his wife and playing with his two small boys. He also holds a private pilot's license and flies around locally in his free time.
Dr. Kokal is also a proud member of the Air National Guard. His service has allowed him the opportunity to lead a very fulfilling life.
Welcoming Cats & Dogs to Our Animal Hospital
Wachusett Animal Hospital and Pet Retreat is accepting new patients! Our experienced vets are passionate about the health of Westminster companion animals. Get in touch today to book your pet's first appointment.