TPLO Surgeries for Dogs
Torn cruciate ligaments can cause pain for a dog from knee instability and 'tibial thrust.'
Tibial thrust occurs when weight is transferred up a dog's shin bone (tibia) and across the knee, causing the shinbone to jump forward in relation to the thigh bone. This thrust movement is what causes the dog pain.
If your dog has torn his cranial cruciate ligament (CCL), you may want to consider TPLO surgery. This common orthopedic procedure is an effective long-term solution. It is quite popular due to its positive results and quick recovery time.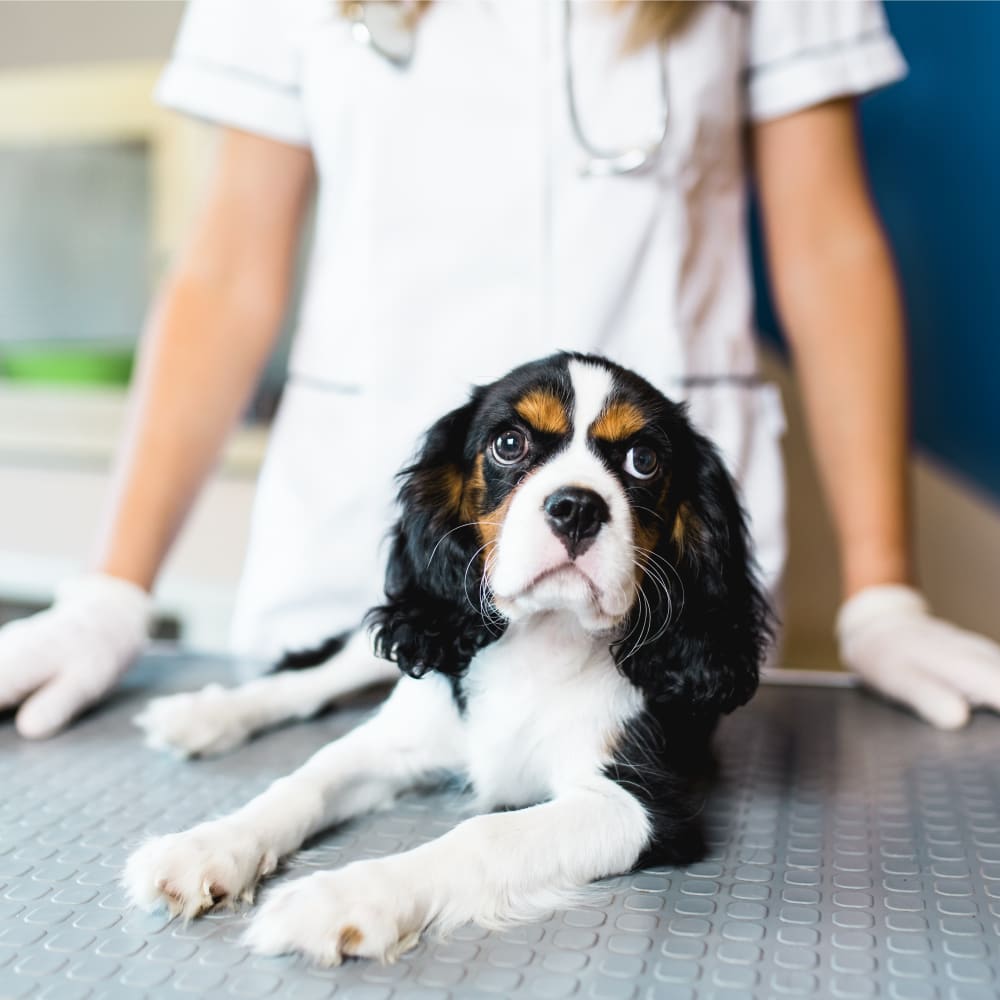 Meet Our Surgeon
Our veterinary surgeon is passionate about orthopedic surgeries and is well-versed in TPLO surgeries for dogs. You can rest assured that your dog will be back to its happy-go-lucky ways after being treated.
How long does recovery for TPLO surgery take?
Recovery from TPLO surgery is generally quick:
About half of patients start walking 24 hours after surgery.
Most dogs can bear weight on the affected leg 2 weeks after surgery.
Most dogs don't have a limp or gait abnormality by 10 weeks.
At 4 months post-op, most dogs can walk and play normally, with only the most stressful activities restricted.
Most dogs can resume normal activity within 6 months.
TPLO Surgery FAQs
See our most frequently asked questions below to get more information about TPLO surgery in dogs. 
Welcoming Cats & Dogs to Our Animal Hospital
Wachusett Animal Hospital and Pet Retreat is accepting new patients! Our experienced vets are passionate about the health of Westminster companion animals. Get in touch today to book your pet's first appointment.