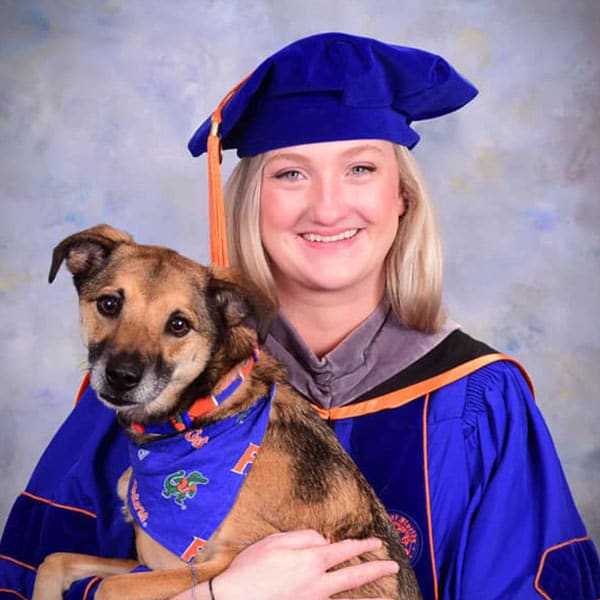 Dr. Sarah Ryan
Dr. Ryan completed her undergrad at the University of Massachusetts Amherst, in the Animal Science/Pre Vet program. She then went on to graduate with a degree in Veterinary Medicine from the University of Florida.
She has always wanted to work with animals. Some of her earliest memories are of watching shows like the Jeff Corwin Experience, Steve Irwin, and Zoboomafoo and wanting to be just like those guys!
In her day-to-day work, Dr. Ryan takes a special interest in laceration repairs, and in quality of life/comfort care for geriatric animals.
When she's not working, she loves to be outside! She especially enjoys swimming, hiking, traveling, and exploring. She also likes to spend time relaxing with crafty hobbies like painting and embroidery. Most of all, she loves hanging out with her dog, Rory.
Welcoming Cats & Dogs to Our Animal Hospital
Wachusett Animal Hospital and Pet Retreat is accepting new patients! Our experienced vets are passionate about the health of Westminster companion animals. Get in touch today to book your pet's first appointment.